Research
Nanoelectronics and Emerging Technologies
Research Areas.
Nanoelectronics and Emerging Technologies
The research activity of the IMSE-CNM is divided into Research Areas, within which the Research Lines are grouped. This lines aim to provide solutions both in traditional sectors, such as communications, processing systems or instrumentation, and in emerging sectors, such as medical engineering, environment or space technology. These lines also consider the introduction of new devices, such as nano-sensors and micro-electro-mechanical systems (MEMS), and the use of unconventional computing paradigms, such as neural networks or fuzzy logic.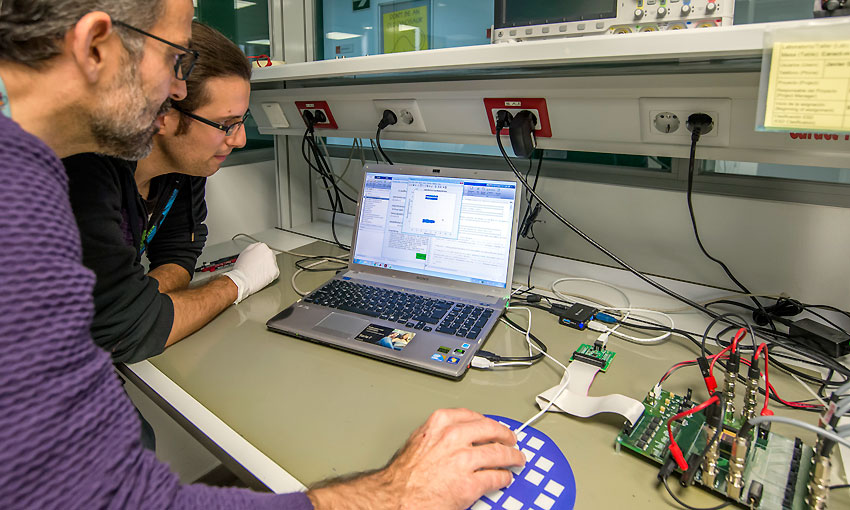 Research Lines in Nanoelectronics and Emerging Technologies
---
RESEARCH
RESEARCH AREAS
All Research Areas & Lines
---