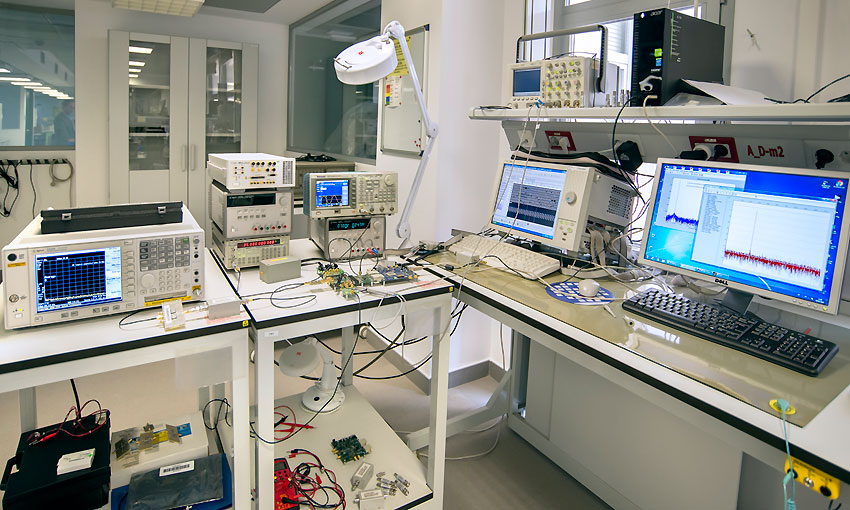 Service description
---
The service offers the necessary equipment and support to obtain the parameters that characterize the different semiconductor devices (CMOS transistors, BJT, diodes, LEDs, etc.). Among others, the service has the following measurement capabilities:
- I/V measurements.
- C/V measurements.
- Pulsed I/V measurements.
- Impedance measurements.
- Accurate measurements of inductance, resistance and capacity.
- Device reliability tests.
The facilities available include the HP4145, HP4155 and Agilent B1500 semiconductor characterization equipment, complemented by the ACS EOS 200TC and Thermonix T-2650V systems, which allow the temperature at which the devices can be tested to be modified. It also has CV HP4280A and LCR HP4285A measurement equipment, as well as a Karl Suss PSM6 probe station that allows characterization on wafers of up to 3.5 inches or unencapsulated devices.
Options and prices
---
| Options | Unit | Public sector | Other clients |
| --- | --- | --- | --- |
| Characterization of semiconductor devices by IMSE staff | €/day | 554,28 € | 607,07 € |
| Use of device characterization laboratory & equipment | €/day | 277,14 € | 303,54 € |
Contact
---
Unit of Technical Support to the Design and Test of Integrated Circuits< >